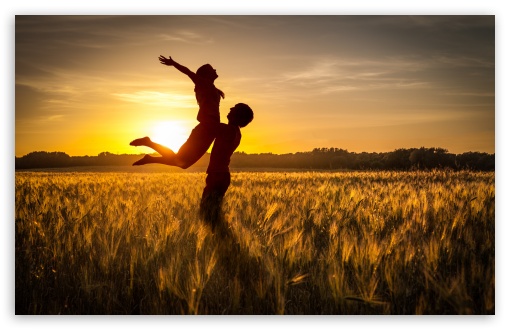 I'm always searching for articles and inspiration to share with my clients and now with you, my followers! During a recent search, I stumbled upon a website called
beliefnet.com
. It's
an online resource for spirituality and inspiration. It features pages on Health, Wellness, Entertainment, Love & Family. The site truly has something for everyone!
I saw so many things I wanted to share that it was hard to narrow it down to just one for this post. It's
definitely
a website I'll be visiting frequently.
I found a really neat slideshow called "10 Ways to Fill Up on Happiness." In a world with so much sadness and hurt, I thought we could all fill up on happiness this holiday season. Here's the list:
1) Take Action, Take Heart - "Happiness resides not in possessions and not in gold, the feeling of happiness dwells in the soul." - Democritus
2) Find Something to Celebrate Every Day
-
"There are two ways to live: you can live as if nothing is a miracle; you can live as if everything is a miracle." - Albert Einstein
3) Open Your Heart and Forgive - "Forgiveness is a funny thing. It warms the heart and cools the sting." - William Arthur Ward
4) Give Yourself Credit - "The truest greatness lies in being kind, the truest wisdom in a happy mind." - Ella Wheeler Wilcox
5) Color Yourself Happy - "Spring is when you feel like whistling even with a shoe full of slush." - Doug Larson
6) Shake Your Booty - "Movement is a medicine for creating change in a person's physical, emotional, and mental states." - Carol Welch
7) Clear Space for Happiness - "Many men go fishing of all their lives without knowing that it is not fish they are after." - Henry David Thoreau
8) Release Physical Tension - "We should consider every day lost on which we have not danced at lease once. And we should call every truth false, which was not accompanied by at least one laugh." - Friedrich Nietzsche
9) Creative Acts of Kindness - "The best way to cheer yourself up is to try and cheer somebody else up." - Mark Twain
10) Strengthen Your Gratitude Muscle - "Wake at dawn with a winged heart and give thanks for another day of loving." - Kahlil Gibran
I strongly encourage you to check out the full article, which features even more great information and some awesome pictures too.
Have a wonderful holiday and fill up on as much happiness as you possibly can!